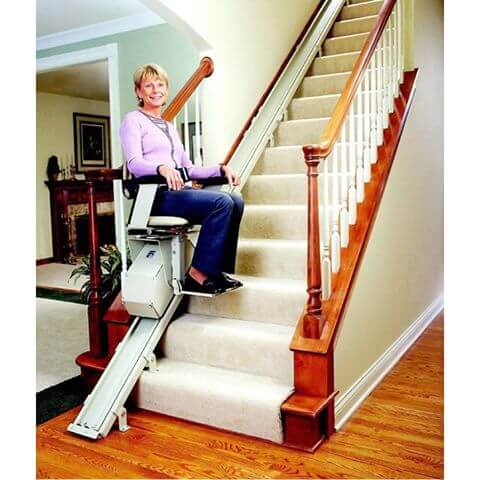 stair lifts Modayan Elevators has a range of high quality safe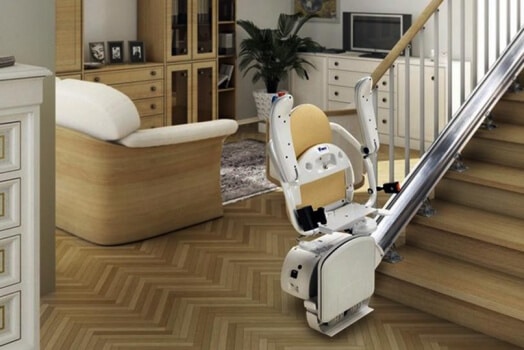 A stair lift is a device specially designed for people who are unable to climb the stairs. This mechanical equipment takes people up and down the stairs conveniently.  If the stairs are wide and sufficient, then it will be easy to install a rail on the stairs treads.  A lifting platform or a chair connected to the rail, and a person can get on the stairlift chair, which takes him/her up or down the stairs
Stairlifts are also called as stair lifts, stair gliders, chair lifts, and so on.  These chairlifts are entirely different from skier's chairlift. People call the exercise equipment as the stair climber, which is also a term for chairlifts. So don't get confused with these terms that are commonly used for other things.
The stairlifts manufactured commercially were first sold in the 1930s in the United States of America in by the company called Inclinator Company of America.  Most of the users are the polio victims who were happy to use this equipment to move up and down the stairs.
Currently, many elderly persons are using stairlift to have access to the first floor rooms, and it is also very useful for the disabled people who are not able to go up and down the stairs safely.
Modern Stair Lifts are available with a lot of special features like battery isolation switches, adjustable seat height, flip-up rail, call stations, folding step, key switch, seatbelt, speed governor, soft stop, and start.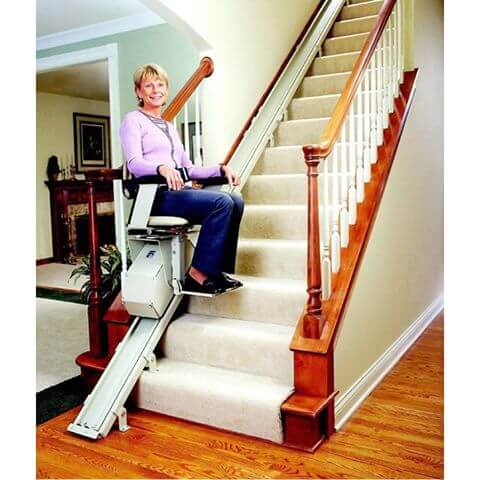 Straight-rail Stair Lifts:
There are different types of Stair Lifts are available on the market. The most common type of stair lifts used in residence is with straight stairs with straight rail or track that connected to the staircase steps. Straight-rail stair lifts can take just a day to install, before that they take the measurement of the staircase to get the rail cut to length from a store. The straight-rail stairlifts are very affordable.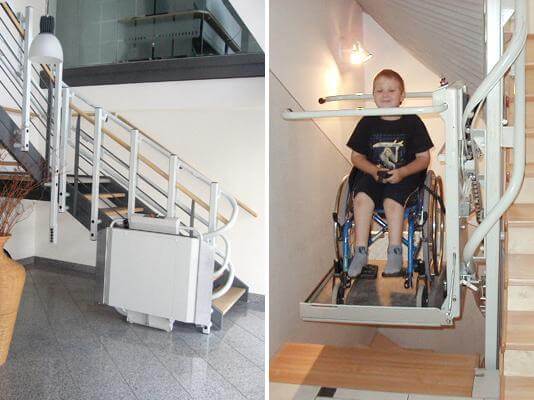 Curved rail stair lifts :-
The curved rail stairlifts are designed to match the individual staircases like curved stairs.  These curved rail stairlifts are developed to reduce the need for multiple straight rail stair lifts. With this curved rail design, the user can get a continuous ride up or down on the staircase. These are custom-made rail structures designed as per the staircase structure. Also, the straight rail stairlift chair is more complex, and it is not suitable for curved stairs.  The curved rail stairlifts are expensive than straight-stair as they are made specifically for the user to fit their staircase needs as it involves design, careful measurements, and manufacturing, and also the installation process take longer time compared to the Straight-rail stairlift.